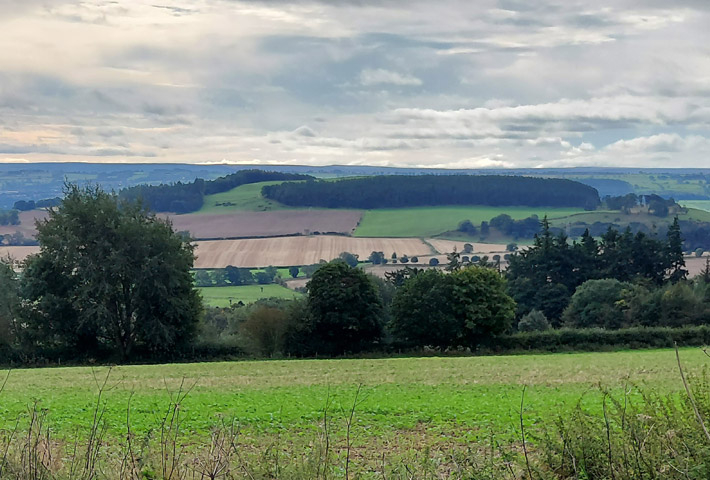 Photo Credit: Ian Raine
Located in the
North East
,
Northumberland
is one of the most stunning, picturesque and relaxing places to visit in the whole of the UK. Known for its beautiful long stretches of beach, abundance of castles and countless hiking routes to see the very best of Britain's natural wonders, Northumberland is the
perfect UK Break
for anyone looking to trade the hustle and bustle of the city for the peace of the countryside.
By far one of the most breathtaking places to visit and stay in Northumberland is
Bamburgh
, home to the world famous Bamburgh Castle. The castle sits poised on top of a steep, jagged rock foundation and overlooks its beach and rolling dunes in one direction and the small town of Bamburgh and beyond in the other direction. Due to its sheer size and historical significance, a trip inside the castle is an absolute must. Leisurely walks along the beach and eating or drinking on Bamburgh's cosy main street are highly recommended. The town is very small and there is a very limited number of accommodation options, with our favourite being
The Victoria Hotel
.
Northumberland Coastal Route
Alnwick
is another fantastic town on the Northumberland Coastal route that provides an incredible place to stay. Alnwick is significantly bigger than Bamburgh but still retains its small, rural community charm with the streets lined with handmade boutique stores, traditional cafes and some places that close when the staff are having lunch! There is so much to do and see here and Alnwick Castle and Alnwick Gardens should be very high up your 'to-visit' list. Barter Books is also a wonderfully unique place to visit; an extensive bookshop and cafe fitted within an old town railway station. There are some great places to eat but our favourite is Dirty Bottles, which comes with its own legend about the curse of the dirty bottles in its window. The inside is extremely cosy and the menu is extensive, including a full dedicated vegan menu too. The best places to stay in Alnwick are within any one of the cosy pubs themselves. Most pubs have at least a few rooms available above them and for very reasonable prices. There is one hotel in the centre of Alnwick if that is an alternative that you prefer.
Rounding off our Northumberland list is the historically significant Holy Island of
Lindisfarne
- often referred to as just "Holy Island" or "Lindisfarne". The location of Lindisfarne is extremely unique given that it is a tidal island that can only be accessed during low tide. The island's history dates back to the 6th century AD when a monastery was founded there by St. Aidan. It is also said to be the first place that the vikings landed before beginning their conquest of much of Northern Europe. The island features some great walks, fascinating ruins and brilliant viewing points for seeing the whole island and beyond. In terms of places to stay, there are a few
B&Bs
and small guest houses that you can choose from. Alternatively, you can just make sure you drive back to the mainland before high tide and nightfall!
---